Financial Statement
Project Zawadi achieved its goals of modestly increasing fundraising and modestly decreasing expenses during the fiscal year (June 1, 2022-May 31, 2023) to end in a strengthened financial position. Net Assets represent the reserves that we carry over to ensure operations proceed without disruption.
For FY24 we project 13% growth in income. To manage risks associated with potentially not reaching our fundraising target, we have budgeted for only an 8% increase in spending.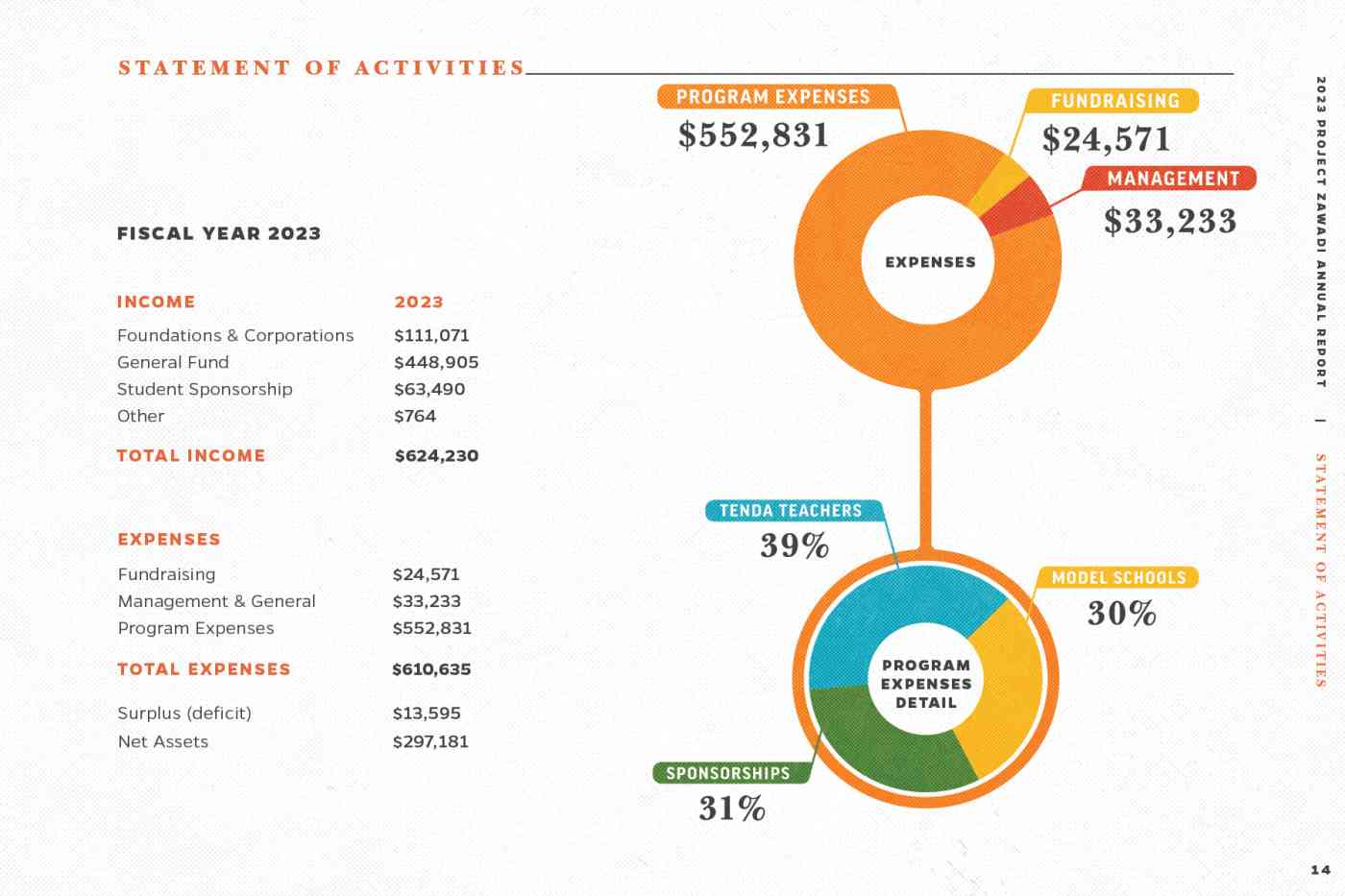 Annual Reports
Our annual reports highlight our program achievements, summarize our financials, and recognize the generosity of supporters and volunteers.