Financial Statement
The organization is in a strong financial position, with sufficient reserves. Over the past two years, the organization has been cash flow neutral. Due to an extraordinary gift, FY21 had a large surplus. Even though that gift was not replicated in FY22, income still increased by 8%. At the same time, all three programs saw expansions and major improvements that increased overall spending by 60%.
To achieve a balanced budget for FY23 we are planning a 6.5% growth in funding (to $610,000) accompanied by a 7% decrease in spending. Increased funding will come from several new initiatives, including but not limited to: 1) in-country fundraising, 2) increased social media marketing designed to attract new individual donors, and 3) expanded grant proposal writing.
To reduce expenses, we are: 1) holding Sponsorship expenses steady, 2) reducing Model Schools expenses (this was planned as we complete the major infrastructure projects at the four Model Schools, and 3) reducing Tenda Teachers expenses (as we phase out of Wave 1 schools).
If funding increases beyond the current projection of $630,000, we have a list of projects that we would like to implement.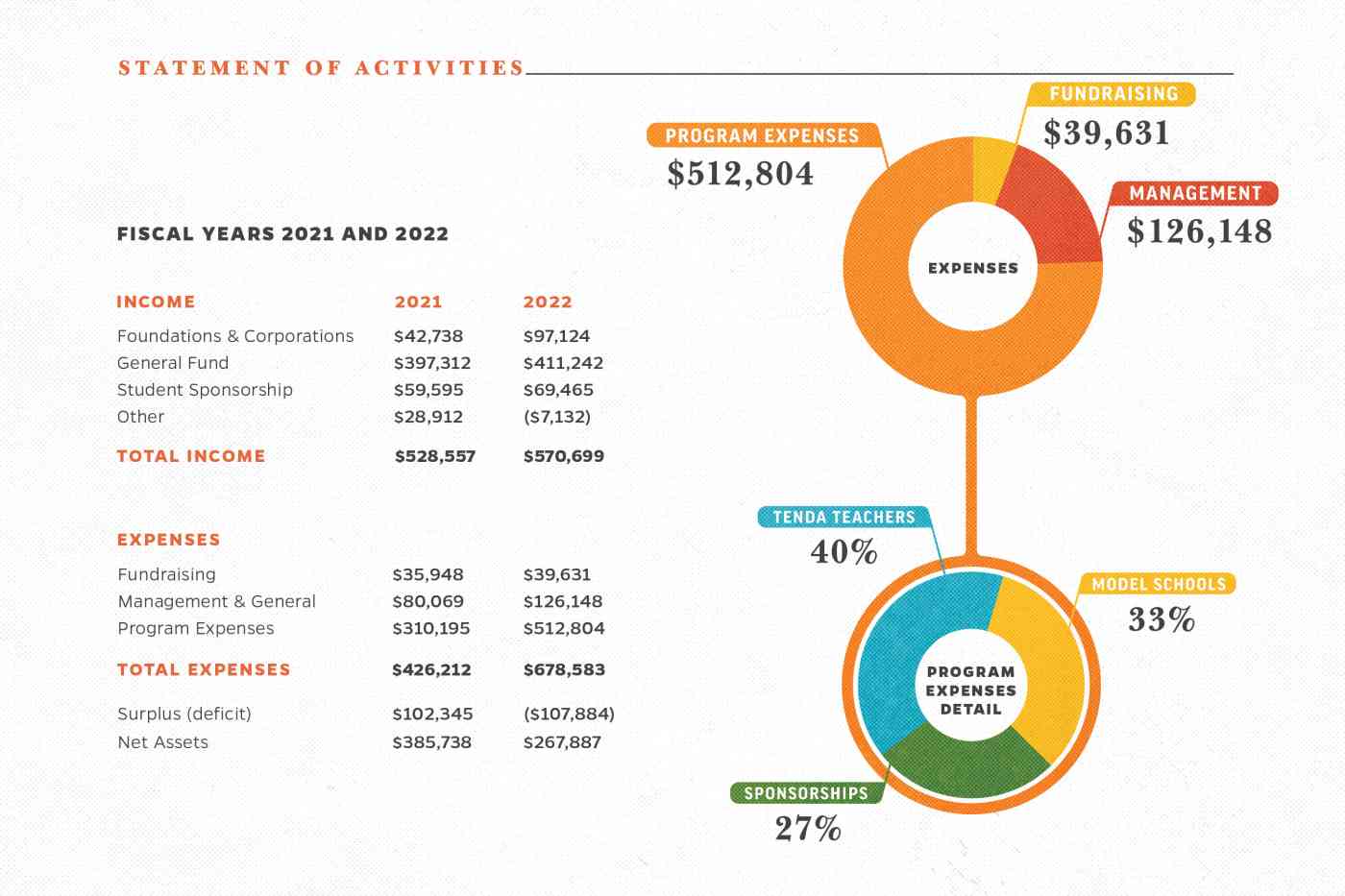 Annual Reports
Our annual reports highlight our program achievements, summarize our financials, and recognize the generosity of supporters and volunteers.