Making a Donation is Easy
Donate online:
Click the button below to be re-directed to our Network for Good page. Here you can make a one-time donation or set up a recurring donation on a monthly, quarterly or annual basis.
Donate by mail:
Send a check made out to "Project Zawadi" to 253 Duke Street, Saint Paul, MN 55102.
The  Project Zawadi Mail In Donation Form can be printed out to accompany your check.
Make a Stock donation:
When you donate appreciated stock you avoid the Capital Gains Tax (up to 20%), and you are eligible to deduct the full value of the stock from your Adjusted Gross Income (up to the IRS-allowed amount).
If you wish to make a gift of stock, please click here for details: Making a Gift of Stock.
Important: Please notify Project Zawadi that a stock donation is forthcoming by emailing donate@projectzawadi.org.
Learn More About Stock Donations
---
New Giving Opportunities
Join the project zawadi Legacy Circle
The Legacy Circle is for supporters that have made a provision in their estate plans to support Project Zawadi's mission long into the future.
Click the logo below to learn more.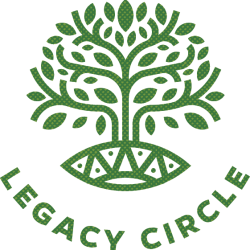 ---
Project Zawadi is a Thrivent Choice Organization
We are listed in Thrivent's online catalog. Members of Thrivent can make online personal donations through the catalog page and Thrivent will cover all processing fees.
Eligible members can also direct Thrivent Choice Dollars® to our organization thereby recommending that Thrivent provide additional funding to Project Zawadi. To learn more about Thrivent, visit their website.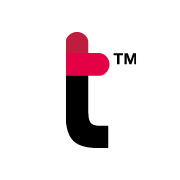 ---
Wishlist
What you can fund this year (2022/23):
Donations you make go to the General Fund and will support these and other initiatives broadly. If you are interested in underwriting a specific effort, please contact Brian at bsinger@projectzawadi.org. Naming opportunities are available for donations that fund an entire initiative, school or unit.
Sponsorship Program
6 weeks of English Bridge at four schools – $2,500 per school
Pilot project: Child protection & safety training at four schools – $1,250 per school
Career Coaching & Internships for recent graduates – $8,000
Merit Sponsorships for five new secondary students – $700 per student per year (6 years average)
Tenda Teachers
Train 64 teachers at eight schools for one year – $500 per teacher
Communities of Learning (CoL) for teachers developed at 23schools – $700 per school –

initiative underwritten for 2 years

Develop 10 new teacher training videos – $4,000
Capacity building trainings with government partners – $5,000
Model Schools (4 schools/communities)
Water delivery systems at Kurusanga and Busore Primary Schools – $10,000 each –

both schools funded

Leadership Development training and coaching –  $2,500 per school

Farmers' Groups (seeds, tools and training) – $3,000 per school

Student Clubs – $1,250 per school

English Language Student Teacher – $1,000 per school

Six units of teacher housing at Busore Primary School – $10,000 each –

2 units funded
In-Kind
Frequent flyer miles
Frequent flyer miles make it possible for our staff and consultants to travel to Tanzania when necessary. If you would like to donate your frequent flyer miles to Project Zawadi, please contact Brianna at brianna@projectzawadi.org.
Facebook Ad Credit
Employees of Facebook are able to designate ad credit to organizations of their choice. If you or anyone you know works at Facebook and would like to support Project Zawadi in this way, please contact Brianna at brianna@projectzawadi.org.
Your time
We consider you and your time to be an invaluable resource. Please share our work with friends and family. Additionally, consider supporting us through volunteering your time and expertise. You can learn more about our volunteer opportunities here.