What we Do
In seeking to improve the quality of education for students,  the Tenda Teachers program addresses the gap in training and professional development available to teachers in the immediate Nyamuswa area. The Tenda Teacher Professional Development Program includes training modules on teaching and learning strategies with a system for follow-up and support.
The program is currently still in a pilot phase and operates only in the Chamriho Division of the Bunda District.
The Need
Teachers in Tanzania face a variety of difficult professional challenges, particularly in rural areas such as Nyamuswa. Due to demand for qualified teachers far exceeding the supply nationwide, teachers are routinely fast-tracked through accelerated training programs to enable school placements as quickly as possible. This encourages a lecture style of instruction and rote memorization of materials which are not techniques for student learning and are no longer in line with the national curriculum pedagogy.
Once placed, these teachers face school conditions commonly including a greater than 50:1 teacher-student ratio and shortages of basic items such as classroom space, desks, textbooks, teaching materials, electricity, and water supply.  They often face a lack of nearby appropriate housing for themselves and their families necessitating long commutes between home and school.
These are daunting obstacles for even experienced educators.  Coupled with the low salary and lack of organized professional development support for teachers, these can become truly monumental challenges.
The Tenda Teachers Professional Development Program
The Tenda Teachers program promotes active teaching and learning techniques where students discuss what they are learning, ask questions, apply their knowledge, and actively participate in class.
Project Zawadi works with international education experts to create interactive modules.  These modules present internationally recognized best teaching and learning practices and are linked to the National Teacher Competency Framework. They are created in the context of Tanzanian schools, with the aim of supporting the professional development of primary school teachers in Tanzania. The modules, all in Swahili, include video clips of Tanzanian teachers demonstrating best teaching practices in local classrooms, instruction on the new strategies, opportunities for teacher discussions and reflection with peers, quizzes, and testimonials. To support this program, Tenda Teachers also developed the The Active Teaching and Learning Handbook which is available for download free of charge.
How We Do It
Project Zawadi employs six Teacher Training Coordinators who work closely with government officials to deliver the Professional Development Program to primary school teachers in the Chamriho Division.
Our Coordinators share the modules with Ward Education Officers (WECs) and District Quality Assurers.
The modules are delivered to primary schools in the Chamriho Division by WECs and Tenda Teacher Coordinators.
The program encourages teachers to practice the strategies so that they can embed them into their everyday teaching.  They are sent text messages to check in about the strategies they are using.
All teachers are observed by our Coordinators during each module.
Teachers meet to discuss their experiences using the new strategies and to share ideas about using them.
Our team works with the District Education Officer, the District Academic Officer, the district Quality Assurers and the WECs.  They all have an important role to play in implementing the program.
Continuous professional development is provided for all our coordinators so that they continue to improve their knowledge and skills.
Once the pilot phase of this program is complete in the Chamriho Division, Project Zawadi will work to widen the availability of materials and trainings beyond the Nyamuswa area.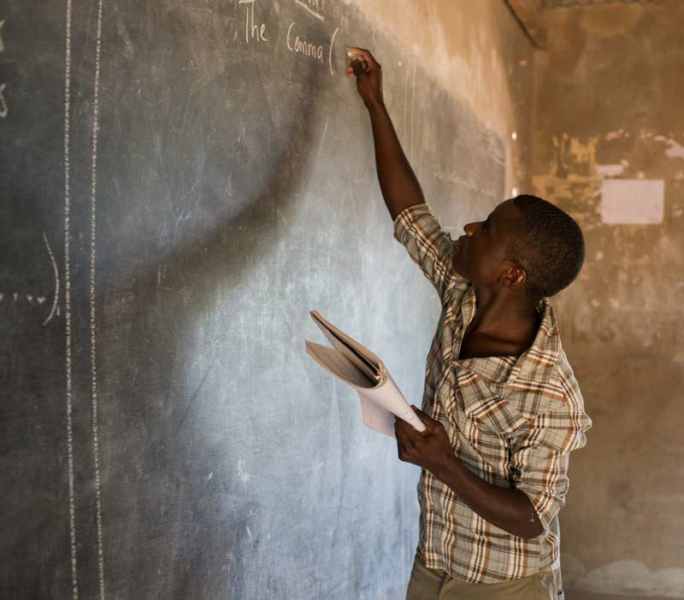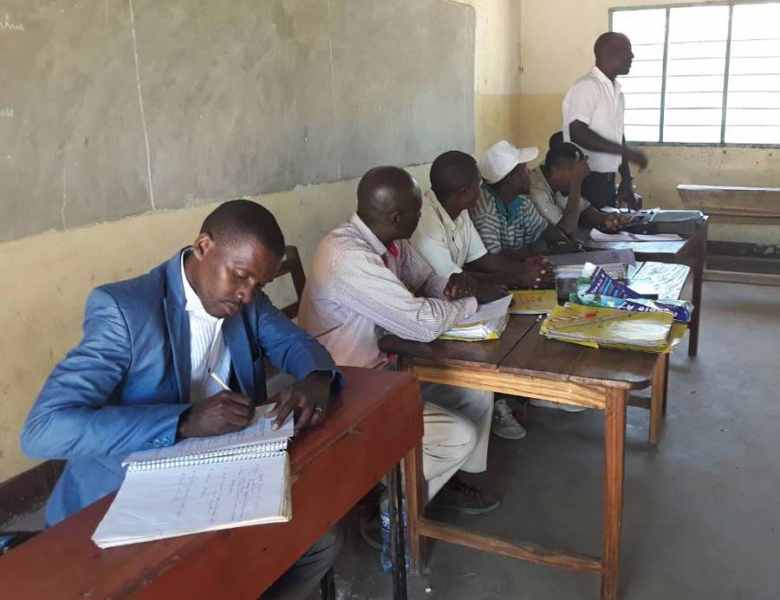 The Alliance for Teacher Professional Development in Tanzania
In 2017, Tenda Teachers was the catalyst behind the formation of the Alliance for Teacher Professional Development in Tanzania. The Alliance is a network of representatives from 14 government agencies, non-governmental organizations, and faith-based groups actively engaged in promoting education in Tanzania. The goal of the Alliance is to create a professional support network for educators and to make available trainings, tools, and techniques that teachers throughout Tanzania can use to develop their professional skills and improve the quality of instruction in Tanzania's schools.