Why Now? Model Schools Renovations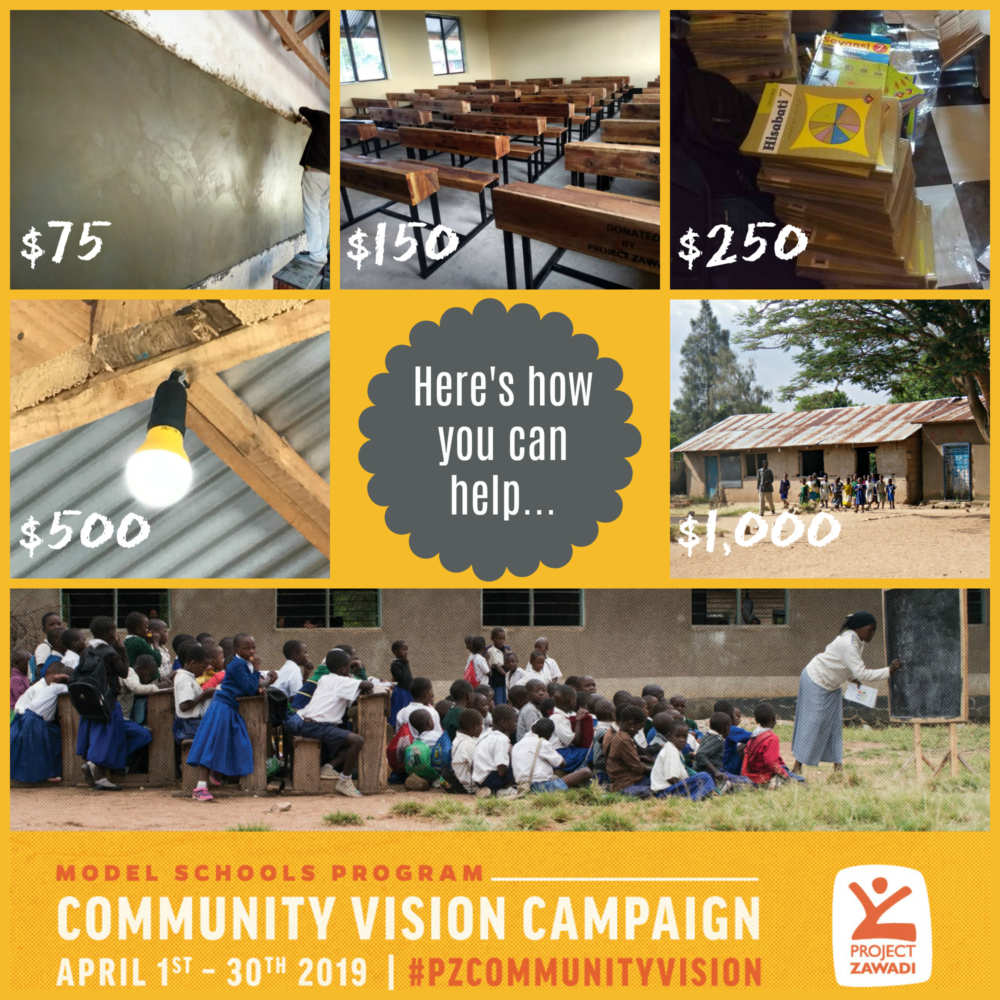 The month-long #PZCommunityVision campaign in support of Project Zawadi's Model Schools program is winding down in the next week. Supporters have already made generous contributions pushing the campaign total over the halfway mark towards the fundraising goal of $30,000.   Can you help with a final push?  The hope is to reach the goal by April 30th!
So, why is this campaign important now? The Model School communities of Busore and Sarawe have placed a very high priority on classroom repair.  There are currently several classrooms at both schools that are in great need of repair.  This is not only because the students deserve and need a comfortable environment for learning, but also because some of the classrooms are actually unsafe and at risk of partial collapse.  Tanzanian primary schools have a summer break in June of each year.  The best time to do this work is during this June break so that classes are not interrupted.  Your support of the Community Vision Campaign in April is critical to make these important repair projects possible over this key school break period.
Project Zawadi's Model Schools team of Program Director, Ombeni Mgwilanga, and Construction Manager, Maneno Wright, have been hard at work with community members and local carpenters.  They have already completed the repair and reconstruction of 17 blackboards and nearly 100 new desks (accommodating 300-400 students).  In June, the plan is to repair floors, walls, and roofs.
Donate today to help reach the campaign goal and provide a safe, welcoming, learning environment for hundreds of students!