Student Profile: Wanzita Ally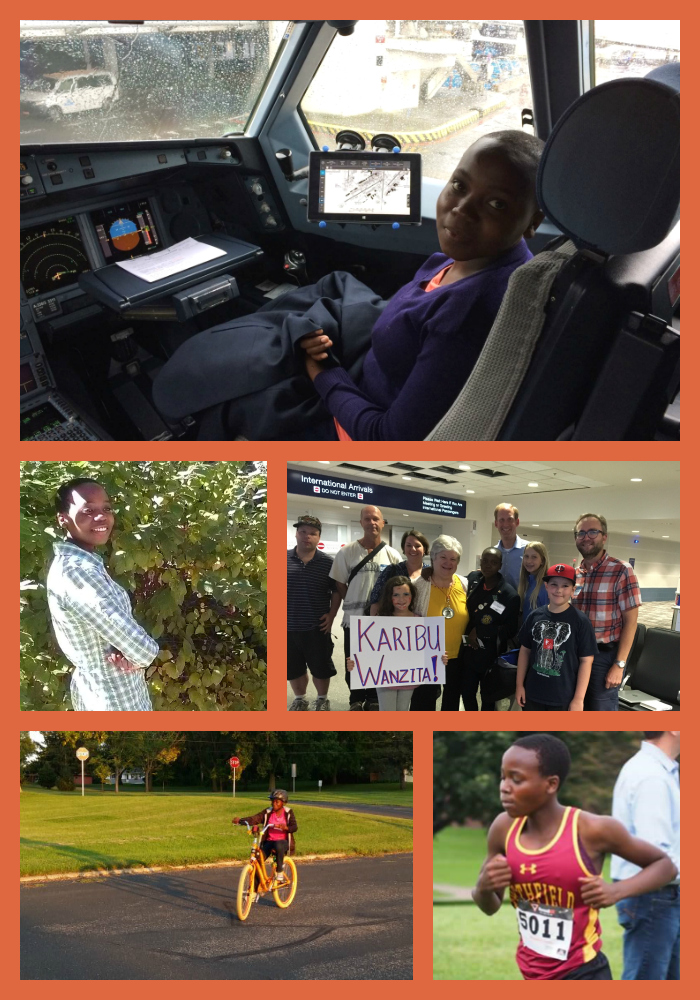 Wanzita was first sponsored by Project Zawadi in 2009 when she was in Standard 5. She made steady progress in her studies and completed Form 4 at Makongoro Secondary school in 2015. 
Nearly two months have passed since Project Zawadi's student, Wanzita Ally, arrived in Minnesota as a North Star Rotary Youth Exchange student.   It is amazing how much can happen in such a short period of time!
Wanzita arrived August 11 after overcoming many hurdles to get here. First, Max Madoro, Executive Director of Zinduka, needed to help Wanzita's mother get her birth certificate so that, in turn, Wanzita could get her birth certificate. Then, with many trips back and forth to Dar es Salaam, Wanzita's passport and visa were finally in hand. There were moments when we wondered if we would get all of these details done before the deadline to travel.
Since Wanzita had little experience traveling from home, Access 2 Tanzania asked one of their safari groups to accompany Wanzita from Kilimanjaro airport to Amsterdam airport and to her connecting gate. Once there, Wanzita had a direct flight into Minneapolis where she found a small welcoming committee!   We are thankful to Mary Koenes' family for watching over Wanzita so attentively; this eased our anxieties as well.   We also found a connection to the pilot into Minneapolis, Kevin Tomashiro, who watched over her and even invited her to visit the cockpit before take-off!
The Nystrom family (Brent, Jenny, Kenyon and Elsa) has lovingly welcomed Wanzita into their home and have found her a great fit for their family.  They have made her feel safe and secure and guided her through all of the many things that are new to her.  Their son, Kenyon, is a runner on the High School Cross Country team and now so is Wanzita.  She has been dedicated to the team and has proved to be a strong runner. Jenny says, "We are so lucky to be able to host her."
Both of Brent and Jenny's parents lived in Tanzania and this has been a great connection for them to discover, in new ways, those aspects about their parents.
One other fun thing that Wanzita has done is to learn to ride a bike!  Biking and all sorts of new things are on her list of firsts. She approaches each one with lots of enthusiasm and is always quick to say "YES" to many invitations to learn more.
She chose to take some fairly challenging courses in school…child psychology, biology and others.  Her biology teacher was a Peace Corps Volunteer in Kenya and offers her some words of encouragement in Swahili. She is interested in becoming a nurse and this will give her a good foundation for that when she returns to Tanzania next July. This year of English immersion will give a great advantage when she returns to Tanzania.
Yes, winter will be a new experience and she has already expressed how cold it is.  Not yet, we tell her, knowing it is to get much colder!   We have already seen how resilient she is and we have no doubt she will embrace and conquer the winter with the same kind of determination!
Stay tuned for that update!
We are proud to post this update on Wanzita, today, October 11, 2016, International Day of the Girl – #DayOfTheGirl #IDG2016

Read more about International Day of the Girl Child at: http://www.unwomen.org/en/news/in-focus/girl-child