Covid-19 Rapid Response Efforts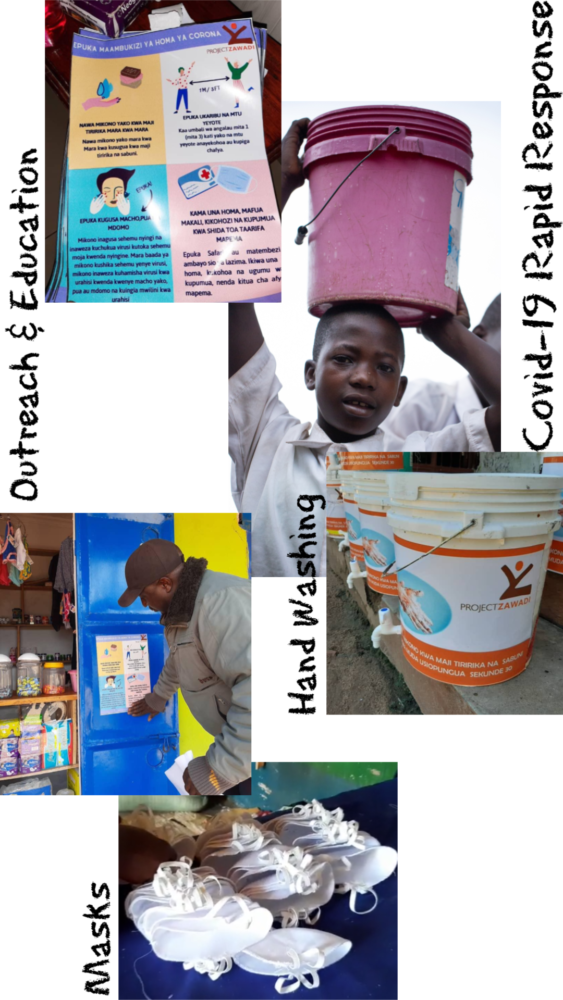 COVID-19 has been mentally and emotionally challenging for all of us at Project Zawadi. Personally, my feelings have ranged from hopelessness and helplessness to hopeful and determined. Since we first learned of the virus, I have been inspired by the questions driving our staff to immediate action. Where can we start? And ventilators in a country where millions don't have water? What can we do that will really make a difference? What's going to happen in Tanzania? 
Now that schools are closed in Tanzania, we are working on rapid response projects in three key areas to prevent and slow the spread of the virus: masks, hand-washing, and public outreach and education.
Three PZ-sponsored students have been learning to sew in the Apprenticeship Program. They are using their new sewing skills and extra fabric from other projects to make masks. With very little funding, they have already made 300 masks and more are on the way!

After recently painting several classrooms at 2 primary schools, we found our storage closet filled with more than 20 empty five-gallon paint buckets. We quickly installed taps, added some stickers, and bought some soap to create portable hand-washing stations to be strategically placed around the village.

Having just created several video modules for teacher professional development, we used those same skills to take existing media (in Swahili) to put together videos, audio announcements, and fliers to be distributed throughout the village.
So it has become clear to us that with a very small expenditure we can have a big impact on COVID-19. Your support in this moment helps us address very immediate short-term needs to combat COVID-19, and will also help us address long-term needs for clean water.
The best place to focus these efforts is at the Sunday Market.
A light bulb went off when we realized that the most likely place for COVID-19 to spread would be Nyamuswa's weekly market. Every Sunday, people from surrounding villages travel to the center of Nyamuswa for their big weekly shopping trip. Many of the vendors travel from market to market around the region. These large gatherings are a likely conduit for the spread of the virus.
Right now we are working with local leadership to encourage safe social distancing practices that:
Allow only one member of each family to visit the Sunday market.

Encourage families not to send elderly or vulnerable members to the market and to instead keep them isolated at home as much as possible.

Place hand-washing stations at the entrances to the market. There, people can also find signs and brochures describing precautions that can help prevent the spread of COVID-19. The community is providing the water (carried by hand and bike from surface water sources) and Project Zawadi is providing the soap.

Require vendors to wear masks provided by Project Zawadi.

Improve the layout of the market so that vendors are spread out and that walking paths are unidirectional to reduce crowding.
We feel confident that these efforts are going to make a difference.
And now, the Bunda District Government has noticed what we've done. They want to replicate these efforts and have invited us to do more throughout the district. 
I want to thank and acknowledge the three Program Directors – Judith, Adrian and Joel – as well as Maneno who heads Project Zawadi's construction and logistics efforts. Each took a lead in our COVID-19 Rapid Response. I also want to thank the leaders in Nyamuswa who have been very quick to do what they can for their community. And of course, I want to thank all of the many people who support Project Zawadi with their contributions of time and money. We work as a team. Every success is everyone's success. Together, we are all making a difference. I'm feeling very hopeful and more determined than ever.
Sincerely,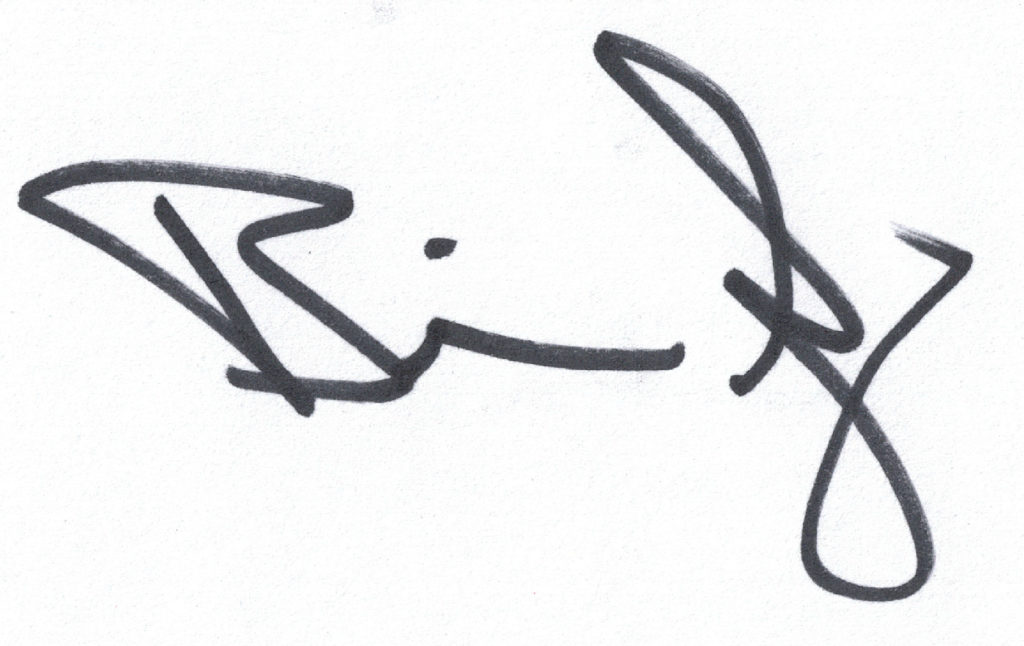 Brian Singer, Executive Director
PS – If you have already given to the 2020 Community Vision campaign, we thank you. You are receiving this via blog post because you are a vital partner in these efforts.
PPS – If you have not yet given, please consider a donation of any amount. Your gift will be matched dollar for dollar up to $25,000 thru May 31st!