Annual Report 2019 – Look What You Made Possible This Year!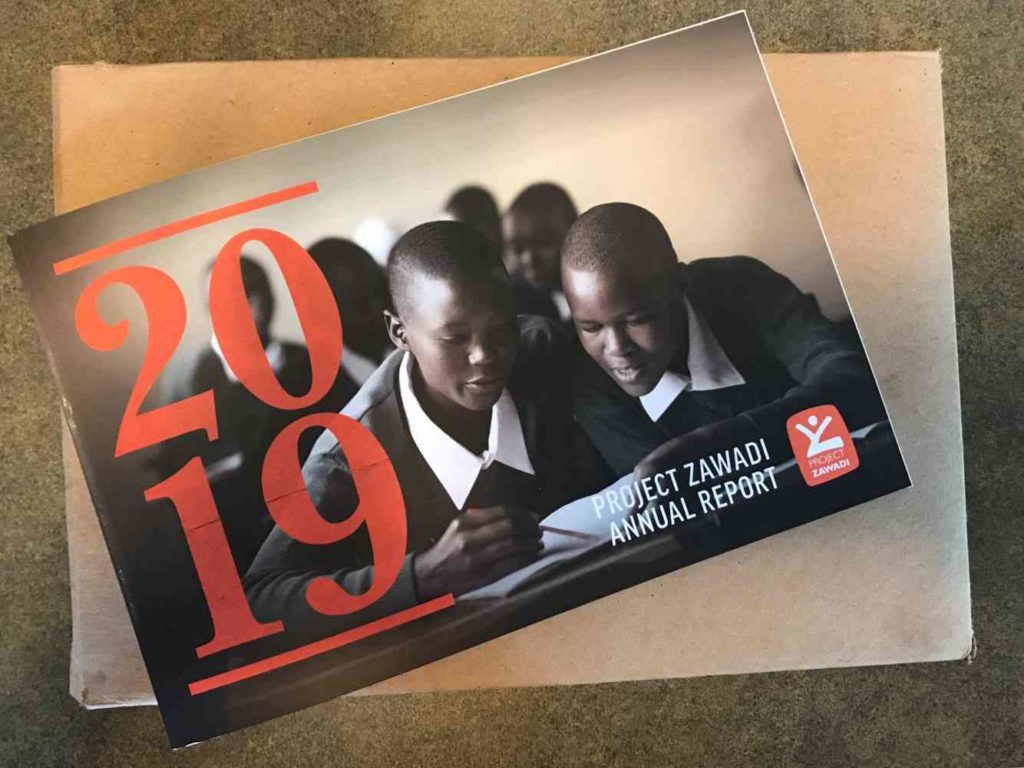 Partnering with communities, schools, and teachers to support quality education for Tanzanian children and youth.
We are very excited to announce the publication of Project Zawadi's 2019 Annual Report. The Annual Report not only highlights the yearly achievements and impacts of the Student Sponsorship, Tenda Teachers, and Model Schools programs, it also summarizes the financials and recognizes the generosity of supporters and volunteers (like you!).
Click here to see the electronic version.
This year's report spans the dates of January 1, 2018 – May 31, 2019. Future reports will align with our newly adopted fiscal year, which now runs from June 1-May 31.
Don't forget to mark your calendars for Universal Children's Day and Project Zawadi's Giving Day (November 20th).  And follow us on Facebook to keep up with the latest happenings.