NEEDS: (1) Currently there are approximately only 55 teachers working in the 9 primary schools that PZ students attend. There should be approximately 72 teachers. However, the schools have great trouble retaining quality teachers because life can be so difficult at rural schools – no running water, no electricity, a lack of housing, etc.  Because of these difficulties, many teachers will jump at the opportunity to take a job in a city. That is why PZ has helped build several teachers' houses over the years.  But we want to take it a step further by providing electricity and access to water to several schools that need it badly.
Since being launched last year, the Eco Challenge has successfully completed the Water component of the project. Click here to read and update. This year we want to tackle the pressing issue of electricity through the use of solar power.
(2) Agriculture plays a huge role in Tanzania's culture and economy however, food crop varieties are extremely limited. Essentially, a lack of agricultural awareness contributes to the lasting prevalence of malnutrition in rural Tanzania.
PROJECT DESCRIPTION: The 2016 Eco- Challenge will fund the purchase and installation of solar panels for the Vocational Training Center (VTC) and for 10 teacher's homes. Once the Solar component is fulfilled, funds will be directed to launch a green gardening educational program at the VTC.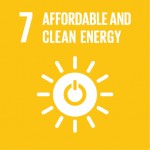 Solar power for 10 teacher's homes and the VTC:  Solar panels with appropriate lighting and power supply for 10 teacher's homes, will transform the life of a teacher and their family.  Traditionally, kerosene lanterns have been used in the village homes after the sun sets at about 6 pm, which does not adequately supply lighting for reading and other next day preparations. Furthermore, the fumes from kerosene lanterns are known to be harmful while solar panels are not only eco-friendly, but provide free electricity.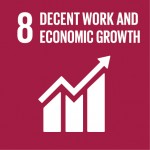 Green gardening practices taught and demonstrated at the VTC:  A qualified Tanzanian educator will be hired to teach the students about green gardening practices on a parcel of land purchased with funds from the Eco Challenge.  There is a real potential of supplying food for feeding the students at the VTC as well as becoming an income generator for the school or local farmers.  Almost all community members have land to grow food on, but having the opportunity to teach the students new concepts in gardening will increase production and introduce a healthier diet.  We look forward to the day when the VTC can supply enough produce to meet its own dietary requirements.
BUDGET: Below are the general budget details for the 2016 Eco- Challenge. Line item details are available upon request.
---
Item                                                                        Cost
Solar Lights and Converters
10 Solar Panels  for Teachers Houses     $15,000
VTC                                                                         $5,000
SUBTOTAL                                                               $20,000
Green Gardening
Educator                                                              $5,000
Plot of Land                                                        $1.000
Gardening tools, seeds, shed, pump       $3,000
SUBTOTAL                                                               $9,000
TOTAL ECO-CHALLENGE                            $30,000
---
FUNDRAISING: The Eco Challenge was launched in conjunction with the Project Zawadi Annual Appeal period in November and December, 2015. Project Zawadi continues to seek individuals and groups who are willing to lead the next phase of this initiative: Solar and Green Gardening. Please consider joining us at one of the following levels.
Platinum level – $10,000
Gold level – $5,000
Silver level – $2,500
Bronze level – $1,000
Lead donors will be honored in the annual Project Zawadi newsletter and their names will appear on a plaque on at least one of the structures.
These lead donations are crucial to the project's success as they demonstrate significant progress towards the fundraising goal and act as an incentive to subsequent donors to make a donation to top off the effort. Please click here for the Eco-Challenge Pledge Form. Pledges can be fulfilled up until June 30, 2017.
The United Nation's 2030 Agenda for Sustainable Please click here for the Eco-Challenge Pledge Form. Development includes 17 Global Goals.  Project Zawadi embraces 6 of these Global Goals.  The 2016 Eco-Challenge addresses three of these Global Goals: #7 and #8.