Core Schools
Since its founding in 2000, Project Zawadi's base of operations has been in the rural village of Nyamuswa in the northwest of Tanzania. As the sponsorship program developed, Project Zawadi developed special relationships with a group of Core Schools, nine primary and four secondary schools, in the Nyamuswa area. Programming centered on these Core Schools because they had active communities, engaged teachers and staff, and an interest in and willingness to partner with Project Zawadi initiatives promoting quality education at their schools.
Today, Core Schools are characterized by the following attributes:
Each school has a cohort of 10-20 Project Zawadi sponsored students among their student bodies.
The school coordinates with Project Zawadi in offering some additional education support to sponsored students.
Each school has a designated Guardian Teacher who serves as a point of contact for sponsored students,
Each school agrees to provide access to Project Zawadi staff Counselors to check in with sponsored students and Guardian Teachers
Each school provides support for teacher training workshops and professional development opportunities organized by Project Zawadi for teachers at the school,
Each community agrees to provide in-kind contributions of sand, stone, and labor to infrastructure enhancement projects at the school
Each school receives yearly provisions of additional teaching and learning supplies such as textbooks, chalk and other materials from Project Zawadi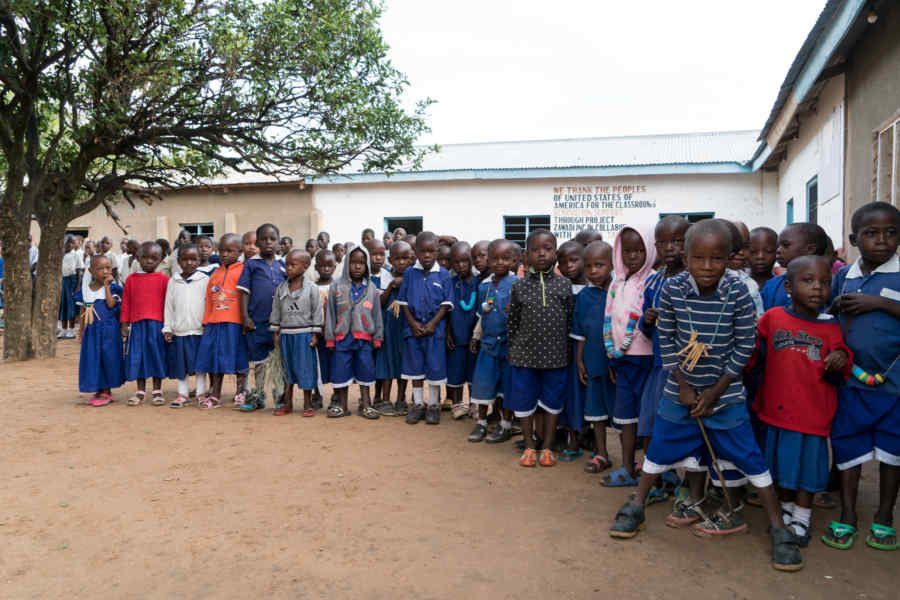 Primary Core Schools:
Bukama Primary
Busore Primary*
Ikizu A Primary
Kambarage Primary*
Kambubu Primary
Kurusanga Primary*
Nyangere Primary
Salama Kati Primary Sarawe Primary*
Secondary Core Schools:
Makangoro Secondary *
Mihingo Secondary
Nyamang'uta Secondary*
Salama Secondary

*Indicates Model Schools
Sister Schools
The Sister Schools initiative was started in 2017 in order to build partnerships and cultural bridges between Tanzanian and American teachers and students. Classrooms connect via shared letters, emails, social media, and occasional Skype sessions. Participants share information about their communities, countries, and cultures and build personal connections across the world. This back and forth builds friendships and promotes understanding between students, teachers, and their families.
If you are interested in exploring a Sister School relationship with your classroom or school, please email info@projectzawadi.org for more information.