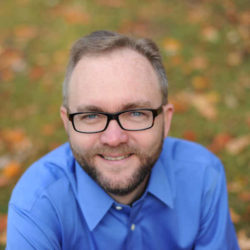 Brian Singer
Executive Director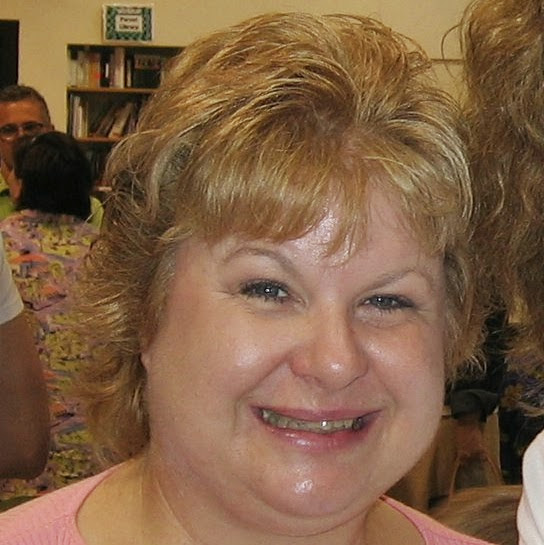 Vicki Dilley
Program Manager/Co-Secretary
Shannon Skally
Operations Manager/Co-Secretary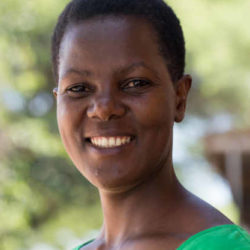 Judith Merinyo
Director of Student Sponsorship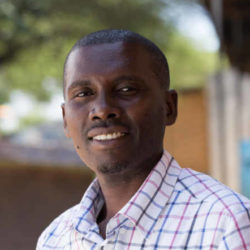 Adrian Maganga
Director of Teacher Training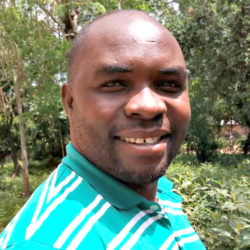 Ombeni Mgwilanga
Director of Model Schools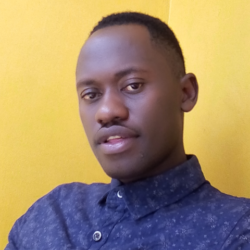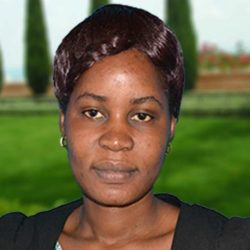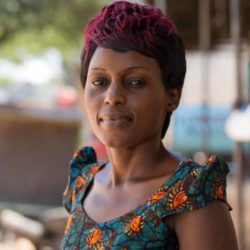 Neria Atieno
Counselor/Office Manger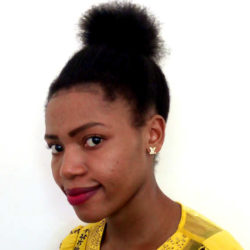 Marymaria Zachariah
Counselor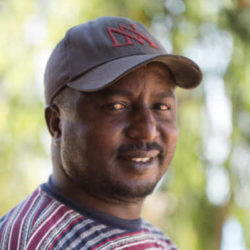 Maneno Wright
Construction Manager / Logistics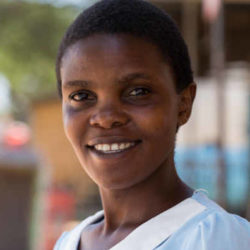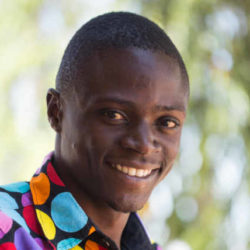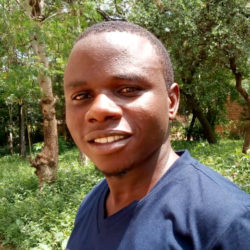 Gingiri Mwesa
Teacher Training Assistant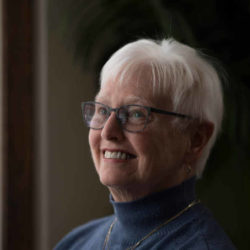 Bette Merchant
Board Chair / Sponsorship Committee Chair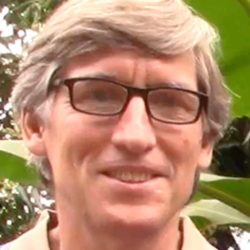 Ian Keith
Board Vice Chair / Tenda Teachers Committee Chair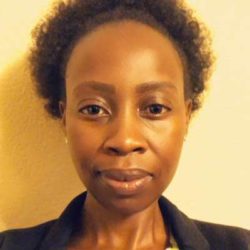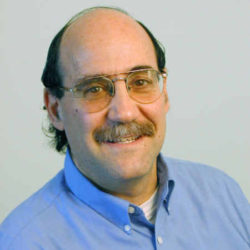 Ron Aminzade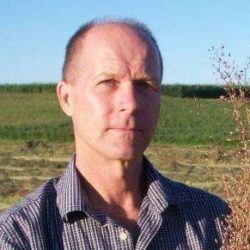 Lee Dilley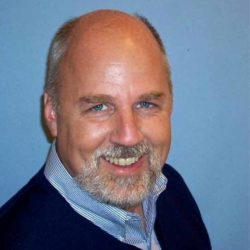 HT Fish
Finance Committee Chair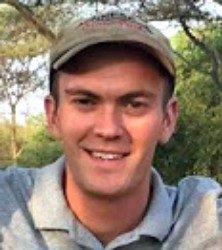 Geoff Freeman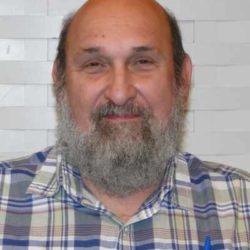 Jim Hartmann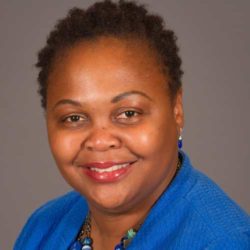 Emma Kasiga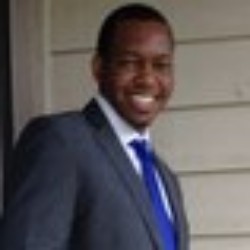 Mwemezi Mataso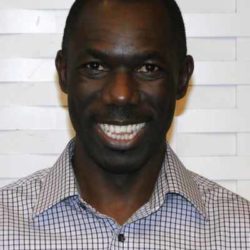 Josephat Mboyi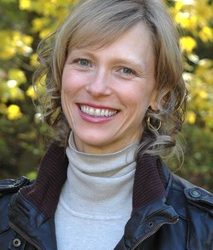 Sarah Skinner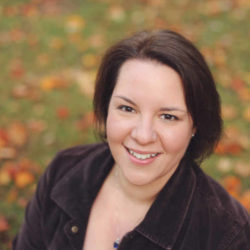 Karen M. Stupic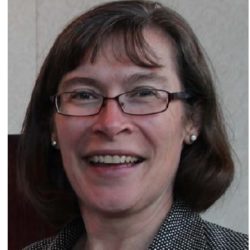 Dr. Fran Vavrus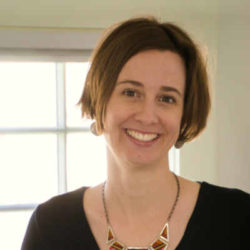 Laura Wangsness Willemsen
Model Schools Committee Chair
Board of Directors (Tanzania)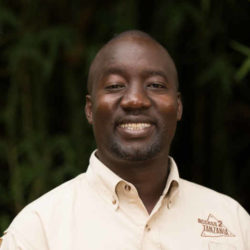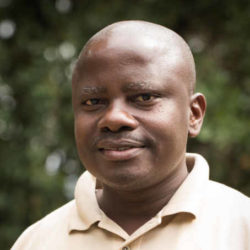 Sweetbert Dagobert
Treasurer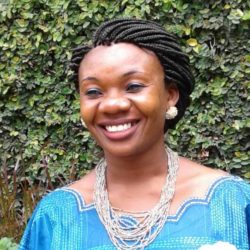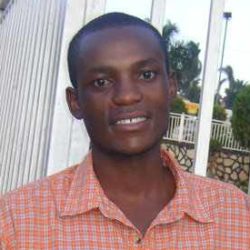 Adam Musa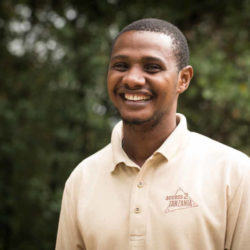 Lucas Richard
Board Emeritus (USA)
A-Razaque Ahmed
Jay Cohen
Michelle Fabian
Yma Gordon-Maloney
Katie Graham Shannon
Jennifer Haefeli
Aine McCarthy
Todd McDonald
Malcolm Morris
Neema Ngwilulupi-Malecela
Robin O'Brien
Casey O'Connell
Wanda Olszewski
Louise Schneider-Moretto
Anna Sirikwa
Dr. Matthew Thomas
Biographies
Staff - USA
Brian Singer: Brian's commitment to Tanzania started when he spent two years in Tanzania as a math teacher with the Peace Corps. Since that time, he has been a frequent visitor to Tanzania while guiding charitable groups, as an owner of Access 2 Tanzania and Treks 2 Rwanda, and starting Project Zawadi. He has a graduate degree from Johns Hopkins University in Social Change and Development and has spent more than 20 years assisting low-income entrepreneurs in New York City and the Twin Cities.
Vicki Dilley: Vicki learned about Access 2 Tanzania and Project Zawadi through the Minnesota Returned Peace Corps Volunteer newsletter. Vicki, and her husband Lee, were Peace Corps Volunteers in the country of Tuvalu and learned about rural community development through Peace Corps and Save the Children. Vicki holds a degree in Child Psychology from the University of Montana. Working mostly as a 'professional volunteer' and as a marketing executive for a health and wellness company, Vicki brings a broad range of experiences and life lessons to her job. 18 years of dedication to Rotary Youth Exchange has fed her ever burning desire to support the youth toward 'world peace and understanding'. Vicki lives a life full of rich and meaningful opportunities…one of those being Project Zawadi.
Shannon Skally: Shannon became connected to Tanzania through a college wildlife biology and conservation semester abroad. She holds her BS in Environmental Biology and Journalism from the University of Massachusetts and served as an environmental education volunteer with the Peace Corps in Morocco. She holds a MS degree in Water Resources Science from the University of Minnesota. Working in a variety of positions in the public, private, and non-profit sectors, Shannon has developed a broad range of skills in project and organizational management and communications. She began working with Project Zawadi in 2009.
Staff - Tanzania
Judith Merinyo: Judith has many years of rich experiences and training in the NGO, evaluation, education, research and health care worlds. Judith is a graduate of Moshi University College with a degree in Cooperative and Business Studies and from Sokoine University of Agriculture with an advanced degree in Community Development. Based in Arusha, Judith brings her expertise in coordinating educational, logistical, financial, vocational and social-emotional support to Project Zawadi sponsored students.
Adrian Maganga: Adrian holds a BA in Education from Ruaha University College and has many several years of teaching experience, most recently serving as headmaster (principal) at Nyamung'uta Secondary School in the Nyamuswa area. Adrian specializes in teacher professional development and is leading efforts both locally and nationally to expand opportunities for teachers and more fully incorporate a student-centered approach to teaching and learning.
Ombeni Mgwilanga:  Coming soon.
Procory Peter:  Coming soon.
Lilian Charles:  Coming soon.
Neria Atieno: Neria has served on the front lines of Project Zawadi's sponsored student program as a Counselor for more than five years. She provides daily support, guidance, and encouragement to sponsored students and acts as the primary liaison with teachers and families as they advance through their educations.
Chukista Malima: Chukista is a former Project Zawadi sponsored student and graduate of St. Anthony Vocational Training Centre. This unique perspective is invaluable in her work as a Counselor as she provides daily support, guidance, and encouragement to the next generations of sponsored students and acts as the primary liaison with teachers and families.
Marymaria Zachariah: Coming soon.
Maneno Wright: Maneno is a graduate of Kisumu Boys High School. After graduation he pursued studied carpentry and worked as a vocational carpentry instructor in Nyamuswa. His boundless energy and enthusiasm are attributes as he heads up special projects of all kinds from construction to assisting the Counselors.
Benard Maziba: Benard is a former Project Zawadi sponsored student and graduate of Mwanza Vocational Training Centre's carpentry program. His unique perspective and knowledge of the Nyamuswa area are invaluable as the special projects assistant.
Gingiri Mwesa:  Coming soon.
Board of Directors - USA
Bette Merchant: A graduate of Chatham University with a BA in History and a high school teaching certificate, Bette fell in love with Tanzania while serving as a Peace Corps volunteer. Bette taught at Bwiru Girls' Secondary School in the 1960s. She and her husband David, also a Peace Corps Volunteer were married in Mwanza, Tanzania. Bette has taught students at all levels and has expertise in educational communications, English as a second language, refugee education, and gifted and talented education. As a retired educator, Bette is an accomplished water color artist and active volunteer and member of her community.
Ian Keith: Ian is an elementary school teacher in the St. Paul Public Schools and a former President of the St. Paul Federation of Teachers.  He achieved National Board Certification in Literacy: Reading-Language Arts in 2012.  As the co-director of the Tenda Teachers Program at Project Zawadi, he has spent 3 years collaborating with Tanzanian educators and others to train teachers in best instructional practices and to create English language classes for students entering secondary school.  He helped organize an alliance of teacher training organizations and NGOs in Tanzania to promote teacher professional development in the country.  He holds a B.A. in Politics from Princeton University, a Masters degree in Elementary Education from Antioch University in Philadelphia and is a graduate of the Policy Fellows Program at the Humphrey School of Public Affairs at the University of Minnesota.
Mgizi Mbelwa: A certified public accountant, Mgizi has worked for Target Financial Services for over ten years. A graduate of the University of St. Thomas with a BA in Accounting, Mgizi has worked in several areas of the financial field developing both her leadership and accounting expertise.
Ronald Aminzade: Ron is a retired emeritus Professor of Sociology at the University of Minnesota.  He has been doing research in Tanzania since 1995 and has published a book and several articles on the impact of neo-liberal economics and democratic political reforms on citizenship, race relations, and nationalism in Tanzania.  He has recently been doing research on Tanzanian agricultural policy debates.  During his thirty-six years at the University of Minnesota, he trained many African Ph.D. students who are now professors in Tanzania, Uganda, and South Africa.  He is a former member of the Board of Directors of Books for Africa.  Here are two old photos.  The older one with the mustache looks better.
Lee Dilley: Lee brings a long interest in Agriculture and Economics. He grew up on a mixed dairy farm in southern Minnesota, where he remains very active in family farm agriculture. Lee majored in Economics and served with his wife in the US Peace Corps. They served in Tuvalu in rural community development projects, especially water catchment and storage and agroforestry. Lee has worked in food processing industry for 30 years and is interested in conservation agriculture, renewable energy, water resources, and Model School. He and his wife, Vicki are also involved with Rotary and have organized and led two Rotary Cultural Safaris to the Project Zawadi project area.
HT Fish: HT Fish has spent the past 25 years leading teams that build and transform large, global businesses primarily at McKinsey & Company and Cargill, Inc. HT became actively involved with Project Zawadi in 2016 and joined the Board in December of 2017; he currently serves as Chair of the Finance and Funding Committee. HT also serves on the Board of the Minnesota Children's Museum (MCM), where he is on the Executive Committee. HT earned a BA in Chemistry from the University of Colorado, and a Ph.D. in Inorganic Chemistry from Stanford University. He and his wife, Kathryn, live in St Paul, MN.
Geoff Freeman: Geoff is an educator in St Paul, MN. In 2015, Geoff was invited by Project Zawadi to work on the Tenda Teachers program, connecting classrooms in the Mara Region of Tanzania to schools in St Paul, MN. In 2016 he traveled in Tanzania with Ian Keith and Adrian Mananga to help the program grow. Geoff has since joined the board of Project Zawadi. Geoff has taught at JJ Hill Montessori for five years in St Paul, MN. His particular skills include Montessori education, inquiry and project based learning and implementing technology in education. Geoff has worked with the Minnesota History Center, Saint Paul Public Schools and Hamline University developing curriculum and leading hands-on, student centered lessons and projects. He holds a B.S. in Social Studies Education from Hamline University (St. Paul, MN) and a M.Ed., in Montessori Education from the University of Wisconsin (River Falls, WI).
Jim Hartmann: Jim discovered Project Zawadi while planning his first trip to Africa. He and his wife Sheila had an amazing safari in Tanzania. They returned with a commitment to do something to give back to the people of Tanzania. Project Zawadi is a perfect fit. Both of them had careers in education and five decades of working as volunteers supporting human rights and social justice. Jim brings an interesting set of skills to PZ. His undergraduate degree is in Humanities and Science from MIT. He taught science, math, and English before earning his Masters degree and serving as a school counselor for 30 years. He has also written extensively on his two primary avocations, travel and hostas. Jim has served a previous term on the PZ board and has visited the programs in Nyamuswa.
Emma Kasiga: Coming soon.
Mwemezi Mutasa: Mwemezi Samuel Mutasa is a native of Tanzania and has lived in the United States since 2009. He holds his Master's in Science Finance from Southern New Hampshire University. Also, he is currently a Doctoral candidate in Organization Development and Change at the University of St. Thomas, Minnesota. Since 2011, Mwemezi has been working in a variety of positions in the private industry. He is currently working as Project Consultant and has developed a broad range of skills such as Organizational Management, Strategic Planning, Contract Negotiation, Conflict Management, Team Building and Organization Design.
Josephat Mboyi: Born and raised in Tanzania (Nyamuswa - Bunda district). He is a pharmacist who hold a Bachelor of pharmacy(Bpharm) from the university of Dar Es Salaam. He also hold MBA from the university of Findaly in Ohio. He has worked in public and private sectors as a pharmacist both in Tanzania and here in the United States. Currently, he lives in Virginia and working for Walgreens as a Pharmacy Manager. He has served as a board member for Project Zawadi on and off since 2011. He frequently travels to Nyamuswa where he still has family.
Sarah Skinner: Sara Skinner has a Bachelor's in Anthropology and Social Sciences from Stanford University and a Masters in Public Health (Health Behavior and Health Education) from the University of Michigan. Sara has worked with farmworkers, refugees, and other immigrants in a variety of non-profit organizations. She taught English in Spain and collaborated on an HIV prevention research project in Brazil. Her skills include non-profit management, program planning, and popular education, facilitation and training. She has volunteered extensively at her children's schools, including serving on the PTA Board of Directors for several years and working to improve services for low-income students.
Karen M. Stupic: Karen has been working and volunteering in the non-profit sector for the better part of two decades. Her professional experience includes five years as the Executive Director of a New York City-based modern dance company. Her broad range of skills include development, marketing, project and organizational management. For the last fourteen years, Karen has translated her diverse management skills into the tourism industry in Tanzania as the Co-Owner and Director of Sales for Access 2 Tanzania and Treks 2 Rwanda.  Karen is a founding Board member of Project Zawadi.  She holds a B.A. in Art from Moravian College (Bethlehem, PA) and did her graduate studies in Arts Administration at The American University (Washington, DC).
Dr. Fran Vavrus:  Fran is a Professor in the Department of Organizational Leadership, Policy, and Development at the University of Minnesota. She is also the Director of Special Initiatives at the University's Interdisciplinary Center for the Study of Global Change. She teaches and conducts research in the fields of comparative and international education and development studies, and her principal interests lie in secondary and teacher education and faculty professional development in Sub-Saharan Africa.  Based in Minneapolis, Fran has intermittently lived, taught, and conducted research in Tanzania since 1992.
Dr. Laura Willemsen:  With a Ph.D. Educational Policy and Administration from the University of Minnesota, Laura is currently an Assistant Professor of Education at Concordia University in St. Paul.  Focusing on inequalities, equity and education, she has a special interest in gender and development.  Laura has spent several years living in Tanzania, including studying at the University of Dar es Salaam, teaching secondary school in Monduli, and researching girls' education in southern Tanzania.
Board of Directors - Tanzania
Willy Philemon: Willy Philemon has been a safari guide since 2003 and has been with the Access 2 Tanzania team since 2010. Willy has taken on the leadership role representing the company's philanthropic mission on the board of Project Zawadi (Tanzania). Willy's vast experience, advocacy and care for the students and youth of Project Zawadi is representative of all of those on the Access 2 Tanzania team.
Sweetbert Dagobert: Registered with the National Board of Accountants and Auditors (NBAA) as a certified public accountant in public practice. Sweetbert has been providing accounting services to Access 2 Tanzania and Project Zawadi for over a dozen years.
Stella Makundi: Stella provided guidance and support to early cohorts of Project Zawadi sponsored students based in Arusha, Tanzania. Working as the Reservations Manager for Access 2 Tanzania, Stella remains connected and committed to the Project Zawadi mission.
Adam Mataso: One of the first Project Zawadi sponsored students and our first college graduate. Adam holds a Bachelors of Arts in Public Administration from Kampala International University. Adam worked as a Counselor for Project Zawadi for a year after graduation and currently works as a program coordinator for the Rehema Project in Arusha while pursuing a masters degree.
Lucas Richard: One of the first Project Zawadi sponsored students based in Arusha. Lucas currently is an IT professional with more than 10 years of experience.