Many children in Tanzania do not attend school regularly due to:  1)  lack of funds for school fees, uniforms and school supplies; 2) the family's need for their labor at home or on the farm; 3)  the belief that even if they are successful in primary school that they could never afford the increased expense of secondary school; or 4)  in some cases, their guardians belief that education of girls is unimportant.
PROJECTZAWADI works with local partners to identify the neediest students and provide:
school fee payments
school uniforms and shoes
textbooks
school supplies
support at home and school for them to pursue their education
a promise that if they work hard, we will help them continue their education as far as they can take it.
As part of that promise, PROJECTZAWADI has developed a three-pronged system of student mentoring and support.
Home Support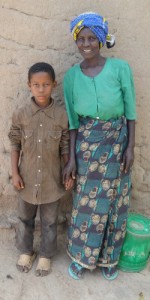 Home support of education is crucial to student success, so when students are selected for PROJECTZAWADI sponsorship their families sign an agreement .   PROJECTZAWADI agrees (through local partners) to take care of all of the expenses related to their school needs for as far as they can take their education.  In return, the student agrees to put forth their best effort at school and the family agrees to ensure that their child attends school regularly and to provide time and space at home for their child to do their assigned school work.
School Support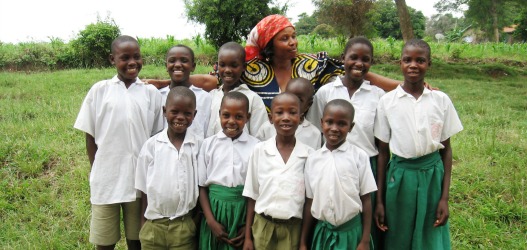 Students receive daily support at the schools they attend.  At each of the core primary schools and core secondary schools  there is a Guardian Teacher who is a sponsored student's point of contact at their schools.  Guardian Teachers monitor the students attendance and academic progress and meet regularly with the group to check-in, provide guidance and trouble-shoot any issues affecting school attendance or performance.  The sponsored students also elect a  Student Leader for each school who acts as a mouthpiece for any questions or concerns affecting the whole cohort.
Counselors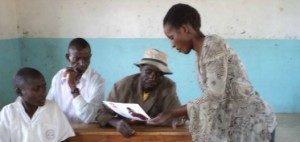 Two Counselors (one male and one female) act as the liaison between families, schools and the student.  Counselors regularly check-in with students both at their homes and at their schools.  They work with students to set academic and life goals, provide basic career counseling, monitor student's academic progress with the help of regular updates from the Guardian Teachers and support the student in any way needed.  If there is an issue, whether it be academic, health and safety-related, or anything else the Counselors address it so that the student can continue to focus on their education.