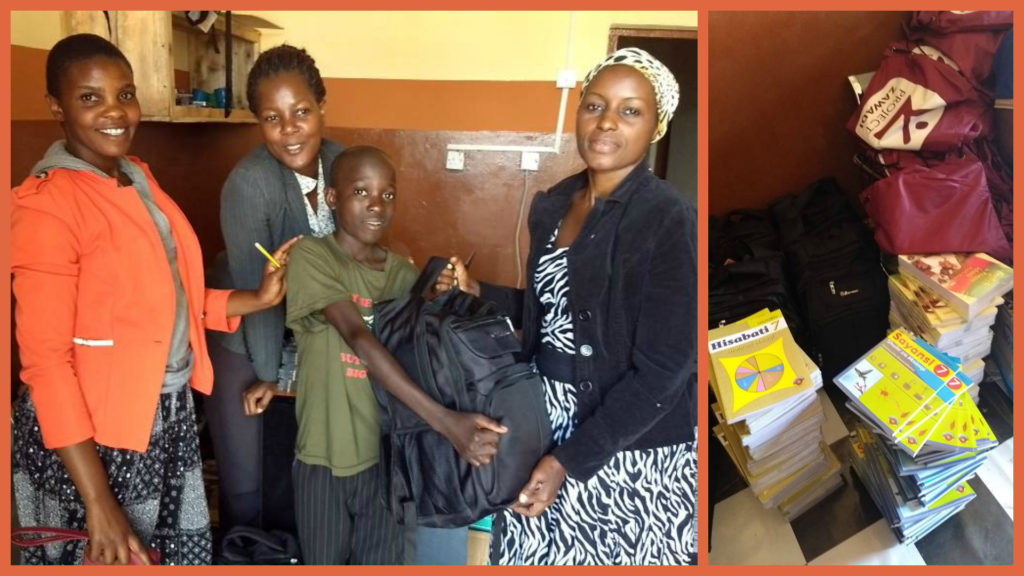 I was so inspired on this visit to Tanzania witnessing a large group of students excited to start a new school year. Too o
ften in Tanzania, financial difficulties 
destroy 
all 
hopes for an education. Even when education is 'free' like in primary school, there are other costs 
for uniforms and school supplies 
that make it very difficult and sometimes impossible 
for a child 
to attend school. Each year, working with 
local communities, Project 
Zawadi
 identifies the neediest students a
t our partner schools 
a
nd sponsors them. Often, these students have lost their parents and are 
living
 with
 relatives or neighbors that were 
already 
financially 
stretched thin
. Other times, there is an illness or disability in the family that puts the family in great financial distress.  
It is my experience that Tanzanians will help each other out as much as possible. When funds are not available for education, 
students and their families will often travel from village to village and town to town visiting family and friends
asking for the help
needed to continue with school. 
Sometimes they 
are able to
 cobble together the funds
. All too often, the
y aren't. 
I
nstead of taking the path to school
 t
he student has no option but to 
take the path
 home. 

Project 
Zawadi
 supports 250 
such
 students each year
and
provides
shoes, uniform
s
, notebooks, textbooks, book bag
s
,
 and other supplies important for school. 
A
ny relevant school fees
 are paid 
and p
erhaps most importantly
,
we give them a promise
.
I
f they are very serious about studying and
do well
 in 
school,
 we
 will 
support
 them as far as their education will take them.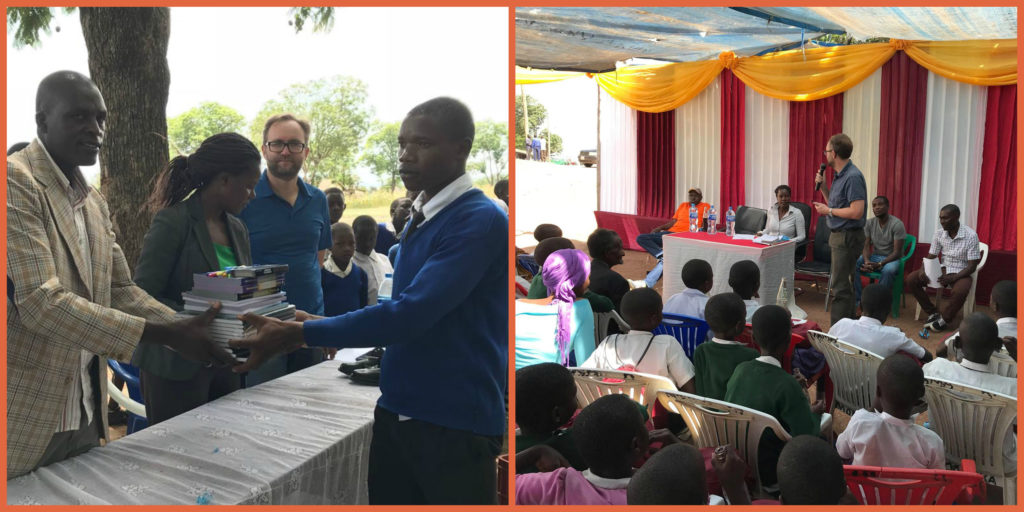 Every January, I visit Nyamuswa village for the distribution of supplies to our sponsored students. I was there again this year and it was truly a great day. As I watched some of the students trying on shoes, I thought about how exciting it was for me when I was a student and received new school clothes and supplies. Starting a new year of school is always exciting. Imagine how exciting it must be for those students who wondered if they would be able to attend school at all. 
It is truly my privilege to visit Tanzania to see how money from Project 
Zawadi
 donors and sponsors quite literally clears the path
to 
school
 for so many young people.
 Thank you to everyone that supports what we do.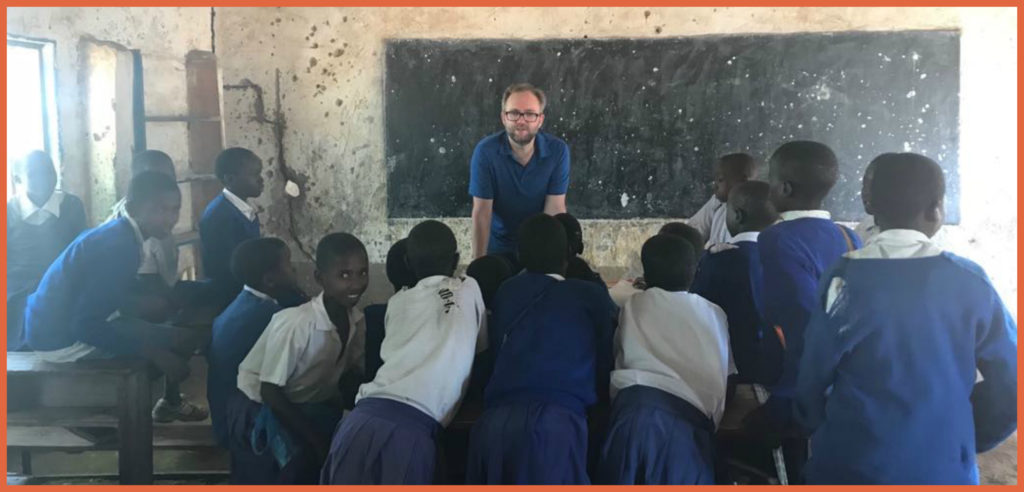 –Brian Singer, President and Founder of Project Zawadi