PROJECTZAWADI's mission is to partner with communities, schools, and teachers to support quality education for Tanzanian children and youth.
PROJECTZAWADI pursues this mission by working to significantly improving educational quality, safety and access for students in our program area.  Through a network of local Tanzanian teachers and counselors, students and families get the support they need for success.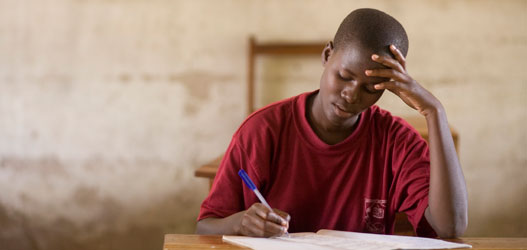 Our History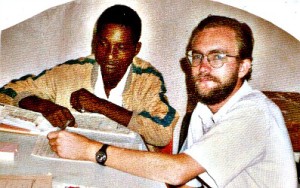 As a Peace Corps Volunteer in Tanzania from 1993 to 1995,  PROJECTZAWADI founder, Brian Singer, decided to help a family of four orphaned children with school supplies, clothing and food. Without this help, it is very unlikely that they would have attended school. After Brian returned to the USA, he continued sending some limited support, but it was not enough to keep them all in school. When he was able to visit again in July 2000 he decided to place two of the boys in a top-quality boarding school.
"When the principal told me the cost, I knew there was no way I could afford to put them in school. I asked him if I could give him $100 immediately and send the remainder when I returned to the US. He readily agreed but I wondered where I would get the rest of the money? When I returned home, I wrote a letter to friends and family requesting donations and very soon I had more money than necessary! It was time to prepare to sponsor more children, but I needed help."    -Brian Singe

r
And so PROJECTZAWADI was born.  The first tasks were to form a strong Board of Directors and apply for 501 (c) 3 tax-exempt status from the IRS. The Board then set about defining a mission, refining the program model and raising more funds. The growth since PROJECTZAWADI's founding has been impressive.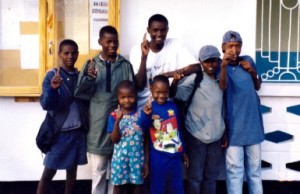 In 2000, we raised $5,000 while sponsoring four children in primary school.  From strictly sponsoring these four students at a primary school in the Mara Region,  PROJECTZAWADI students now study in primary schools, secondary schools, vocational training centers, teacher training colleges and Universities all over Tanzania.    In 2017, we raised over $210,000 and sponsor 252 students across every level of education.  Since 2009, we are also happy  to administer a sponsorship program for an additional 125 students at two schools for a Quaker group which operates in the nearby town of Mugumu.
With demonstrated program effectiveness and almost two decades of experience PROJECTZAWADI continues to grow!